PRODUCT DETAILS
SKU#: JS6142RA
Primary Stone
Stone SIZE: 7*9mm
Stone Shape: Cushion Cut
Stone Color: Blue
Stone Type: Lab-Created Stone
Major genstone grades: AAAAA cubic zirconia
Side Stone
Stone Shape: Round Cut
Stone Color: White
Stone Type: Lab-Created Stone
Ring Information
Metal Type: 925 Sterling Silver
Plating Color: Silver 
Occasion:engagement rings, wedding rings, anniversary rings, daily wear,holiday
*Photos may be enlarged to show beauty of details.
*Customized service of this item is available, please contact our customer service to place orders. Please notice that: the change of the stone color and plating color is available while the material of gemstones and metal cannot be accepted.
This is a chart that will be extremely helpful for you to determine the ring size that you need. You can either make use of a tape or a small piece of string to measure the area that will be occupied by the ring. When it becomes a complete circle, make a mark on such string. This will be helpful for you to compare with the chart that is mentioned below.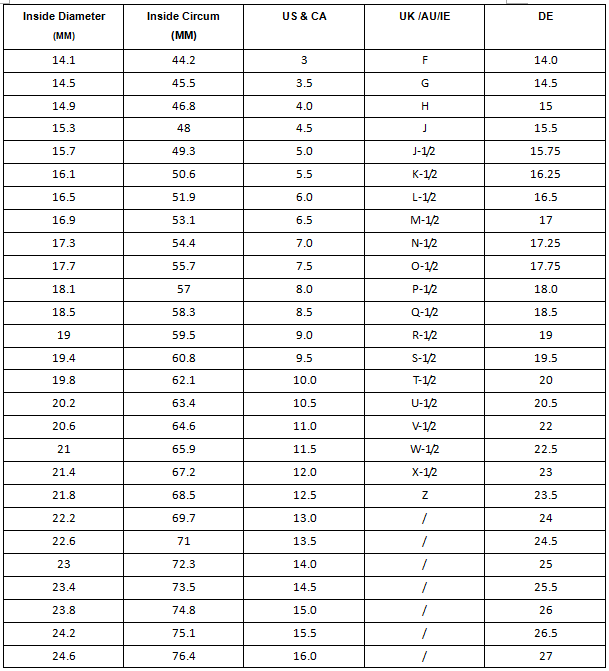 Tips
*Measure your finger in warm temperatures at the end of the day.
*If your knuckle is a lot larger than the base of your finger,measure both the base of your finger and your knuckle and select a size between the two.
*When considering a wide band, move up a size from your measurement, for comfort's sake.